DisplayBuddy and LG's Oncreen Control are two widely used apps for controlling monitors. While LG OnScreen Control only works for newer monitors from LG, DisplayBuddy stands out by offering seamless compatibility with a wide range of monitors.
DisplayBuddy offers some important features which are absent in LG's Onscreen Control, such as the ability to control brightness, contrast and volume of your monitors, switch between monitor inputs, save presets and sync brightness across multiple monitors.
If you have a mix of monitors from multiple brands, say one from LG and one from Dell, DisplayBuddy will be the only app that lets you control both, while LG's onscreen control will only work with the LG monitor. And ofcourse, DisplayBuddy has a much cleaner and simpler interface compared to OnScreen control: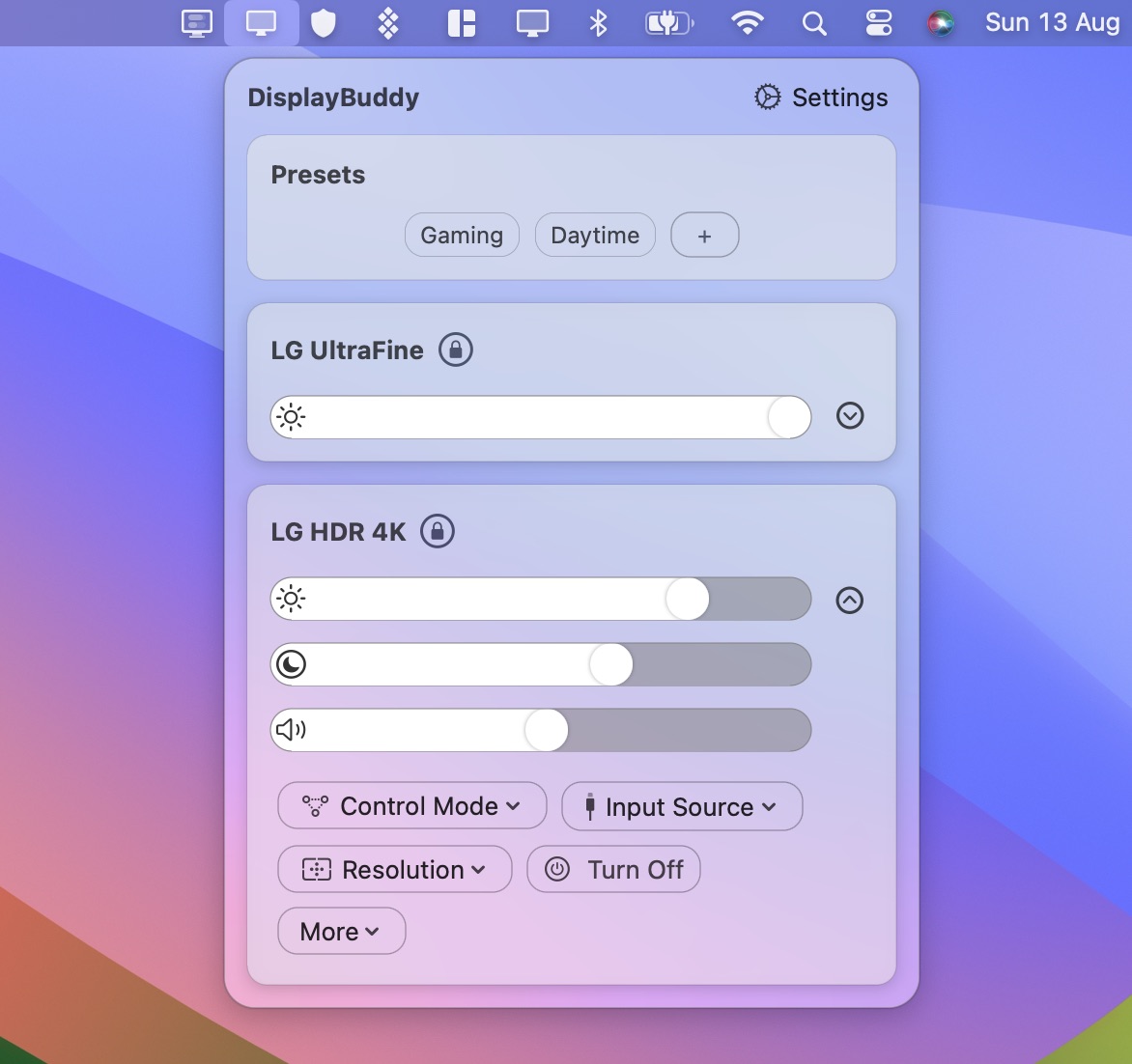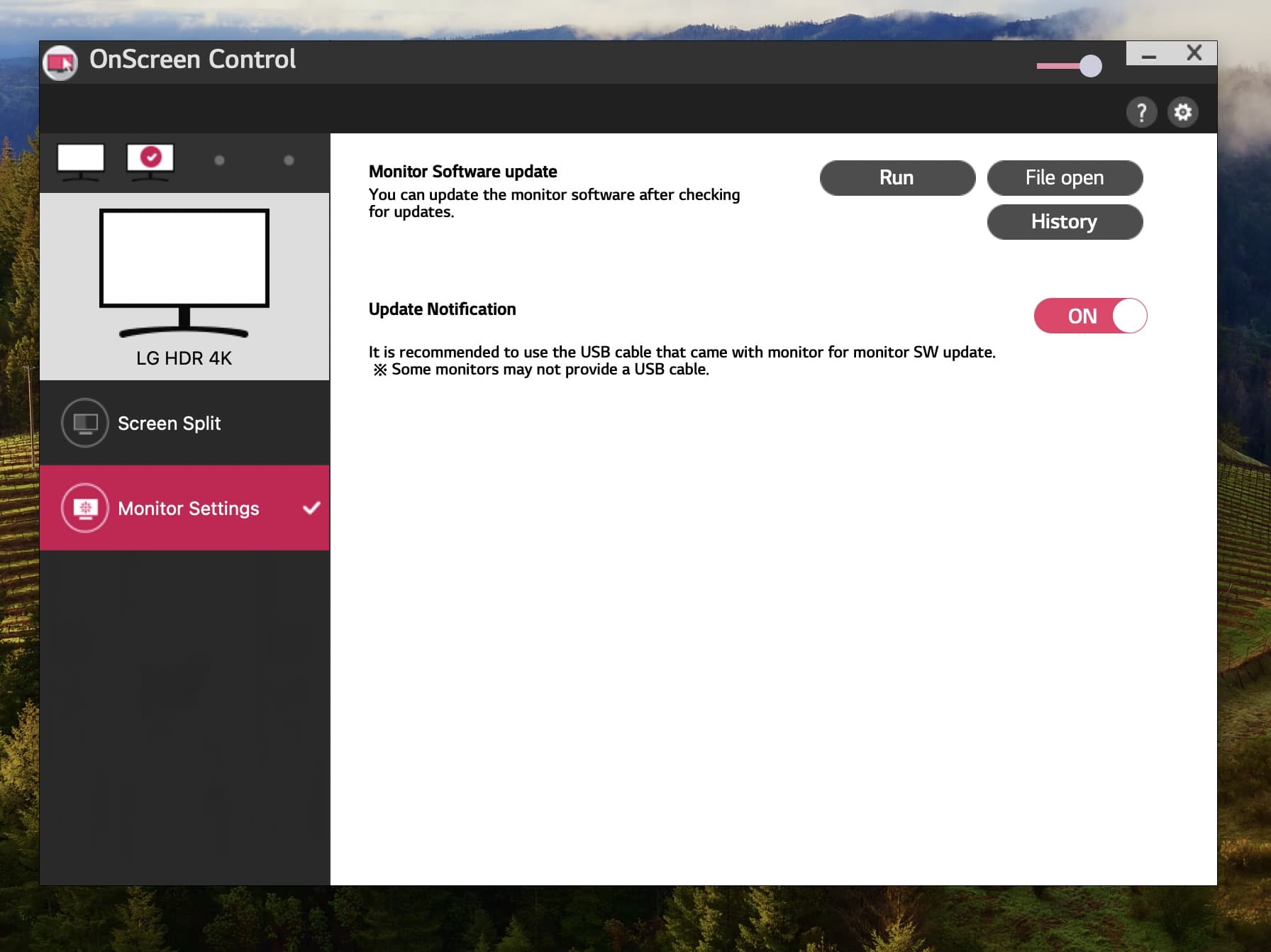 DisplayBuddy users have received 46 free updates in the past year, adding support for the latest Apple Silicon chips (M2, M2 Pro and M2 Max), support for Siri and Mac Shortcuts ("Hey Siri, set all my displays to 50% brightness"), as well as several useful features such as making your monitor follow the brightness of your Macbook's screen, saving presets, and controlling display resolution and rotation.
To help users choose between DisplayBuddy vs LG Onscreen Control, here is a detailed comparison of their capabilities:
| Feature | DisplayBuddy | LG Oncreen Control |
| --- | --- | --- |
| Control the real brightness and contrast of monitors | | |
| Control displays made by  | | |
| Control non-LG monitors | | |
| Use keyboard brightness and volume keys | | |
| Multi-monitor support | | |
| Control display resolution and rotation | | |
| Sync controls across multiple displays | | |
| Create Presets | | |
| Use Siri to control your monitors | | |
| Supports Mac Shortcuts | | |
| Simple, intuitive design | | |
| Works on macOS Big Sur and above | | |
| Screen Split Feature | | |